Sending screenshots to the clicker
Make sure you have an active connection, by having both your Key and Code entered and connected
At the bottom of the application there are 2 check boxes, ticking the latter one will enable screen capture for presenters. You must the select which screen you wish to display at the bottom of the application.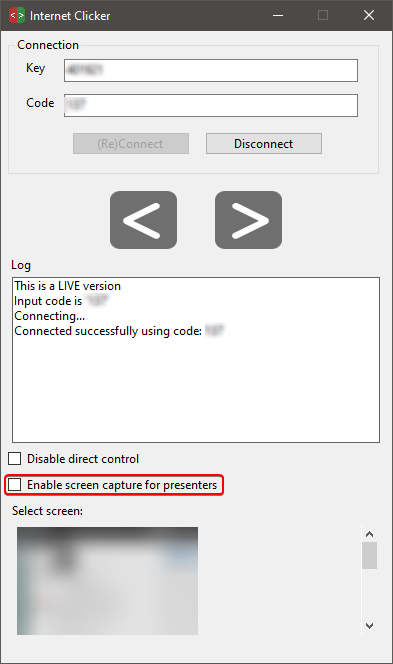 Presenters must then enable the option on there end by clicking the settings cog in the top right of their screen, once this is done simply turn the Show screenshot button on and the preview will appear under the blue settings menu in the top right corner. Now close the menu by clicking the cog again.